Annisa Pohan, Co-Founder, Governing Board
Annisa Pohan was a former model, radio announcer and television personality. Since 2005, she has been a member of army wives organization, Persit Kartika Chandra Kirana in Indonesia that supports soldiers and their families. She has always had a passion for helping others to overcome their difficulties. Therefore, she decided to take an action by setting up a non-profit organization. Recently, Annisa is also a brand ambassador of Olay and Alleira Batik. She thinks a woman has a special power to be a multi task person, with her tagline "Mother power"!.
She holds a Bachelor degree of Economics with concentration in Economic Development Study from Padjadjaran University – Bandung, Indonesia in 2003 and a Master of Management in Marketing from University of Indonesia (MMUI) – Jakarta, Indonesia in 2013, where she graduated with Cum Laude.
Aliya Rajasa, General Chairwoman
Is the co-founder of Tunggadewi Foundation. She completed her undergraduate study in Business Management from Bandung Institute of Technology in 2007 and had her Master Degree in Brand Management from Istituto Marangoni, London, UK. Working in the social field has been her passion since she was in college, where she and her friends formed a student organization called Satoe Indonesia.

Sheila Herbowo, Deputy Chairwoman
Co-Founder of Tunggadewi Foundation, Sheila is a Parsons the New School for Design alumnae, New York, USA, majored in interior design and currently has her own interior design firm in Jakarta. She is now studying for her master degree in Arts and Economics, in Utrecht, Netherlands. Sheila has a passion for passing on her knowledge to future generations about caring for the environment.
Anandita Ayudya, Treasurer
'The world is everyone's home with its own uniqueness" Dita Ayudya loves travelling to many countries to study the uniqueness of different people. She realizes that no one can live alone without a community. Indeed, a good community will create strong personality and independence of its individuals, and there by, strengthen the community itself. She graduated with Bachelor of Art from Indiana University in Bloomington, USA.
Diestra Karteniza, General Treasurer
She is a fantastic pencil sketch artist who holds a Bachelors Degree in Economics and Development Studies from The University of Padjadjaran, and Masters in Business Administration from Prasetiya Mulya Business School in Jakarta. Diestra has broad experience as a business and treasury analyst in the shipping and energy industries.She believes that human creativity is the ultimate economic resource.
Selly Vitria Harahap, General Secretary
Selly holds a Bachelor degree in Economics from Padjadjaran University. She believes that education must encompass all aspects of human life where parents and local environment provide the initial support that will nurture all from early stage in order to become useful members of family and society. Indeed, it leads her to achieve an International Diploma in Montessori Pedagogy for Early Childhood.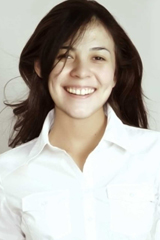 Sarah A. Djanaka, Deputy Treasurer
A bachelor of psychology graduate from Maranatha Christian University, Sarah began her career as a part-time assistant lecturer at Maranatha Christian University, as a Child Personality Trainer in the Woodcamp Organization and an active member of the working team to launch Indonesia's first Defense University.
Venny Veronica, Human Resources Manager
Venny holds a Bachelor degree in Psychology from the Christian University of Atma Jaya who has always been intrigued with the subject of Human Development. This passion and her devotion to help others have motivated her to be a part of the Tunggadewi Foundation. Holding the position in the Learning & Talent Management Team of the energy company where she works, Venny has volunteered to be involved in many of her company's social and community responsibility activities.

Dwi Santi Vitorini, Public Relations Manager
After graduating from the Architecture Faculty of Parahyangan Catholic University, Vitorini went on to earn her Master Degree in the History, Theory, and Criticism of Architecture with Cum-Laude honours from the Bandung Institute of Technology. Vitorini is a lecturer in the Architectural Faculty of Parahyangan Catholic University and hopes that through Tunggadewi Foundation she will be able to reinvent new indeas that will help social change for the benefit of women and children and create a stronger new generation of Indonesians.
Syarinta Kamaranti, Media & Promotion Manager
Jakarta born Syarinta completed studies into Japanese Culture and Literature at the University of Indonesia and immediately embarked on a career with Femina Group's Indonesian Parenting magazine to satisfy a passion for the media and magazines. As the coordinator of a Public Relation and Publicity Coordinator, Syarita hopes the foundation can help Indonesia to fight one of its biggest problems, illiteracy.